#36 – Eating Disorders
2 years ago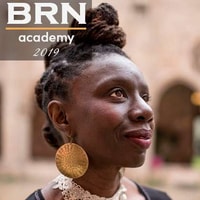 Re-Release from Taboo Addictions. Vimalasara talks about eating disorder recovery.
BRN Podcast will be taking a break for the next month. If you have ideas for 2020 episodes or want to be involved in any way please email me at [email protected]
Zoom link for our online Xmas Day meeting: https://zoom.us/j/518564313 or you can find the link on our website BuddhistRecovery.org or on our facebook page.
Want to meditate with us Xmas Morning? Come hand out with Vimalasara and the community for a BRN meeting Xmas morning. The President of BRN will be sharing top tips to stay abstinent at Christmas and will hold space for anybody who is needing support and connection. Number one tip reach out for help and number two tip join us on BRN at 9:30am Pacific Time - 12:30pm Eastern Time and 5:30pm UK Time on Xmas day
Find out more at https://brn-podcast.pinecast.co